A complete program for grain, flour, bread and pet food
Growing demands for higher quality, product safety and traceability can only be met in cooperation with reliable partners. With more than 25 years of experience in laboratory equipment in the grain processing, milling and pet food industries we have proven to be such a partner.
We can support you with a great variety of innovative technical solutions and technologies as well as traditional test set-ups.
Controlled quality in the grain, flour, bread and pet food
With the help of modern laboratory technology and sophisticated analytical methods, you control production processes, stabilise quality parameters and eliminate fault sources. This is good for your customer relations and your profits. Because your success begins in the laboratory.
Our "Laboratory Technology" department is your contact for many needs in the areas of:
Sampling
Sample processing
Sample analysis
Sampling, sample preparation, stocking analysis
Sample reset
Grain cooling
Temperature monitoring
Grain storage, grain container
Laboratory equipment
Various analyses
Consumables and accessories
We can plan your laboratory
Based on a practice-oriented planning we recommend and deliver the most suitable equipment. The furnishings selected are in conformity with the actual regulations and equipped with all supply and disposal lines and safety devices.
We care for your devices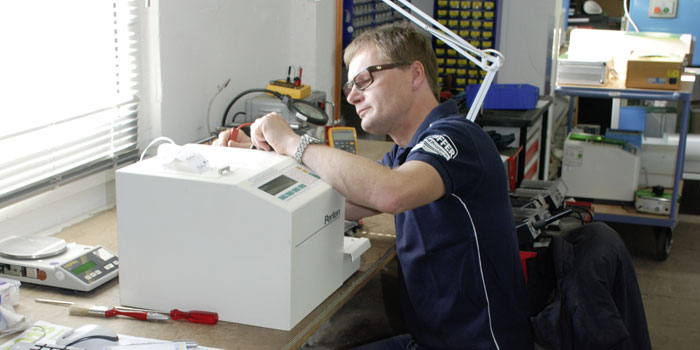 Laboratory devices must work reliably under all circumstances. For this reason, we offer large-scale technical customer services. Our service technicians are trained and authorised by the respective producers. We use only original spare parts.